A film by Kathleen Foster
PROFILED knits the stories of mothers of black and Latin youth murdered by the police into a powerful indictment of racial profiling and police brutality, and places them within a historical context of the roots of racism in the U.S. Some of the victims—Freddie Gray, Eric Garner, Michael Brown—are now familiar the world over. Others, like Koryn Gaines, Shantel Davis and Kimani Gray, are remembered mostly by family and friends in their neighborhoods. Ranging from the routine harassment of minority students, to the killings and protests in Staten Island and Ferguson, Missouri, PROFILED bears witness to the racist violence that remains an everyday reality for black and Latin people in this country and gives us a window into one of the burning issues of our time.
"Foster's superb documentary is part anthropology, part history and completely
on message for here and NOW. The film's topic is extraordinarily relevant as
racial profiling has certainly become the center of explosive
controversy in media and society.
A must see!"
- Ricky Bernstein, Series Coordinator
Berkshire Human Rights Speaker Series on BLACK LIVES MATTER
Thursday, April 26th, 12:45 PM - CCBC Essex - 7201 Rossville Blvd., ADMN 120
The screening of "Profiled" will be followed by a panel discussion about racism, profiling, and police brutality in Baltimore
Dr. Joseph Graves, Jr. is the Associate Dean for Research and Professor of Biological Studies at the Joint School for Nanoscience and Nanoengineering which is jointly administered by North Carolina Agricultural and Technical State University and UNC Greensboro. His research is focused on biological concepts of race in humans and is the author of The Emperor's New Clothes: Biological Theories of Race at the Millennium and The Race Myth: Why We Pretend Race Exists in America. He is featured in the film "Profiled."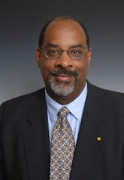 Lawrence Granpre is Director of Research at Leaders of a Beautiful Struggle, a grassroots think-tank and advocacy organization located in Baltimore city. He is a leader of the Eddie Conway Liberation Institute, a group that trains Baltimore youth to be activists and advocates in their communities. He is also the co-author of The Black Book: Reflections from the Baltimore Grassroots.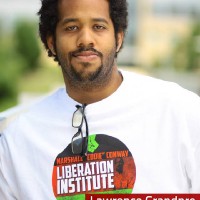 May Rose Madden is a reporter and senior news producer for 88.1 WYPR FM, a National Public Radio member station in Baltimore. At the local news desk, she assigns stories, organizes special coverage, edits news stories, develops series and reports. She has written for award-winning series such as "Growing up Baltimore" and "Baltimore '68: The Fire Last Time." She's reported from Rwanda for The International Reporting Project and she has reported extensively about Baltimore policing concerns.